Newest image on the page.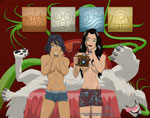 Naga posing for her closeup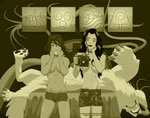 Sepia Version POSTED ON 2-14-2015
Art Page
The fastest way to find the new drawings
that I have posted is to check the "Art Page" link.
The newest drawings will always
be at the top of the page.
Guest book
Please let me know what you think
of my art by signing my guest book.